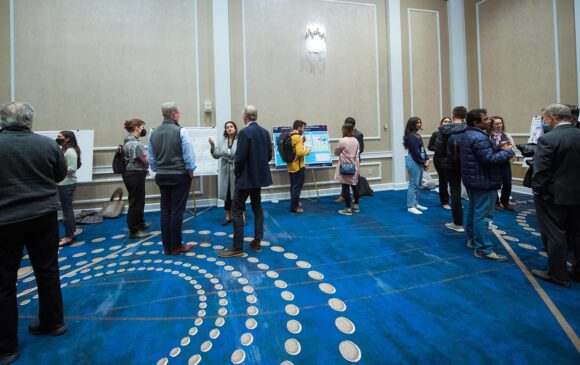 Marking the first in-person IdeaStream in three years, more than 150 attendees gathered at the Hyatt in Cambridge on April 29 to learn about the latest technologies being developed by Deshpande Center grantees.

Highlights of the conference included presentations from 16 Deshpande project teams; a keynote speech by Noubar Afeyan, chairman of Moderna and CEO of Flagship Pioneering; a talk by Deshpande spinout Inkbit; and an appearance from MIT President L. Rafael Reif to recognize center founders Jaishree and Desh Deshpande on the 20th year of IdeaStream. 
 
For videos of individual presentations, check out the projects page here.