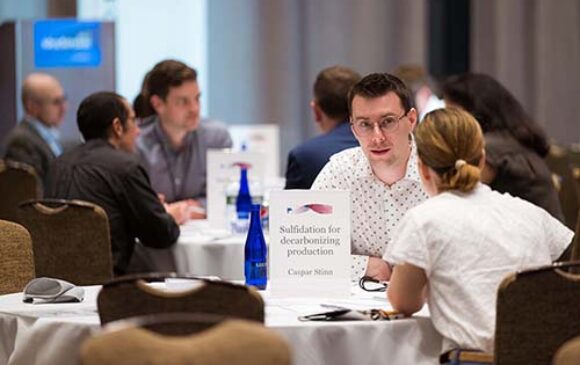 Looking toward the future, nearly 150 attendees joined the Deshpande Center at the Hyatt in Cambridge on April 14 to hear from MIT researchers developing cutting edge technology.

The annual conference featured speakers from past and present Deshpande projects, including keynote speaker Eric Paley — a cofounder of the first Deshpande spinout, Brontes, and now a general partner with Founder Collective. Paley recounted some of his experiences with commercialization as both an entrepreneur and investor. "Innovation comes in many forms — don't overlook the obvious," he advised.

Shreya Dave, CEO of Via Separations, also returned to speak on her experiences starting a company, including pivots the team had to make along the way.

The conference also highlighted projects from 16 active Deshpande grantee teams, working on technology in areas ranging from manufacturing to energy and the environment to health and medical care.
For videos of individual presentations, see the projects page here.

Photos by Gretchen Ertl