Brontes Technologies, Inc. (3M)
Area
Devices and Materials, Healthcare and Medical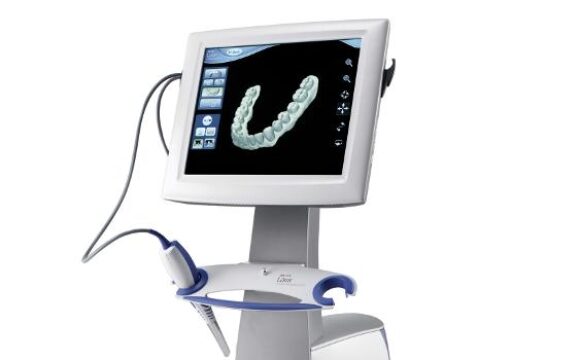 The Lava Chairside Oral Scanner uses proprietary "3D in Motion" technology to capture continuous 3D video images that create a digital impression used to produce precise-fitting restorations, delivering greater patient comfort and eliminating several time-consuming steps in both the dental office and laboratory.
The device combines revolutionary hardware design, high-speed image processing algorithms and real-time modeling software, allowing doctors to instantaneously view the images on a touch screen monitor and review their work while the patient is still in the chair. Brontes Technologies was purchased by 3M Corporation in 2006 and is now part of 3M. Thousands of patients and dentists have benefited from the use of the products.

High-speed 3-D Imaging
This company was a spinout of the 2002 project, High-speed 3-D Imaging.