Novel nature-inspired bioadhesives for tissue sealing
Project team
Xuanhe Zhao with Christoph Nabzdyk and Hyunwoo Yuk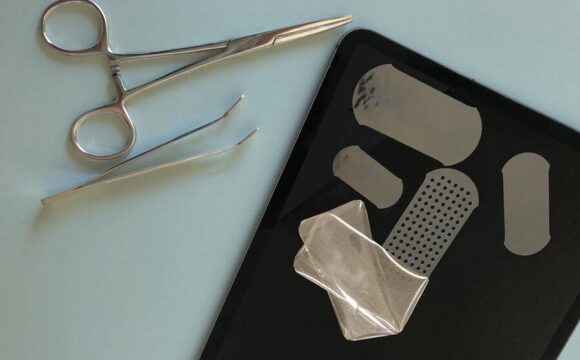 Improved tissue sealing
The removal of diseased tissue and the reconnection of the remaining healthy tissues (anastomosis) are cornerstones of surgery. Rates of tissue breakdown and anastomotic leakage are high and inflict substantial health and economic burdens upon patients and society. This project is developing a bioadhesive for tissue sealing.

SanaHeal
The technology from this project was spun out into a startup company, SanaHeal.

Read MIT News articles featuring the team's technology:
Barnacle-Inspired Paste for Instant Hemostatic Tissue Sealing
The paste is composed of a hydrophobic oil matrix and bioadhesive microparticles to implement the barnacle-inspired mechanism to repel blood through the hydrophobic matrix. Read the paper at bioRxiv.
Instant Tough Bioadhesive with Triggerable Benign Detachment
A bioadhesive capable of instant tough adhesion and triggerable benign detachment is reported. Read the paper at PNAS.
Electrical bioadhesive interface for bioelectronics
An electrical bioadhesive interface that can provide rapid, robust and on-demand detachable integration of bioelectronic devices on diverse wet dynamic tissues is reported. Read the paper at Nature Materials.
Dry double-sided tape for adhesion of wet tissues and devices
Proposes an alternative tissue adhesive in the form of a dry double-sided tape. Read the paper at Nature.