Roopom Banerjee
Title
WhiteLeaf Advisors | Managing Partner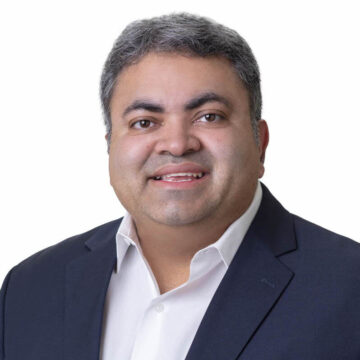 Roopom Banerjee founded WhiteLeaf to nurture early-stage companies through the formative growth years, and is active in company formation, board governance, operating roles, financing, partnering, and exit strategies. Roopom is also active in buy-side investing, advising Bain Capital ($2 billion venture capital fund), and as an Operating Partner at CRG ($4 billion mezz debt fund).
Prior to founding WhiteLeaf, Roopom was CEO at RainDance Technologies (acquired by BioRad Labs), a pioneer in liquid biopsy for cancer detection. Previously, Roopom spent 10 years on Wall Street at Goldman Sachs, McKinsey, and Leerink Swann, where he completed 100+ public and private financing and mergers and acquisitions transactions comprising more than $150 billion in value.
Roopom started his science career in cancer genomics at Massachusetts General Hospital (with Dr. Steve Friend), the Whitehead Institute/MIT Human Genome Project (with Dr. Eric Lander), and Dana Farber Cancer Institute (Drs. Lee Nadler and Gordon Freeman). Roopom has dual BS degrees in biology and economics from MIT, and a Master's in Public Policy from Harvard's Kennedy School of Government.
In his Deshpande Center portfolio, Roopom was a founding Board Member and CBO at Glympse Bio, a spinout founded by Dr. Sangeeta Bhatia backed by $70 million in venture capital from Polaris, Arch, Section 32, New Leaf, Temasek, and Gilead.