Manoj Kumar
Title
Architect and Advisor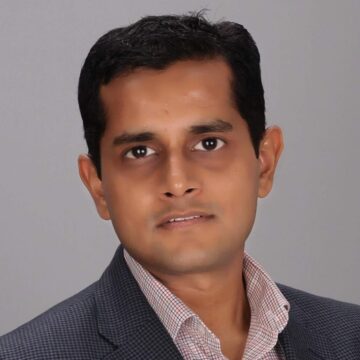 Manoj Kumar is a healthcare AI leader with genomics and precision medicine expertise. He has more than 20 years of experience in innovating, planning, business architecture, technology enablement, commercial readiness, and enabling organizations through business and technology consulting. Manoj brings deep technical and business expertise from programs across various Healthcare and Life Science organizations and supporting industries. His sweet spot is enabling organizations with advice around AI center of excellence, healthcare interoperability, genomics cloud platform, and healthcare data platforms.
Manoj has spent the last 10 years at Microsoft consulting, leading capability envisioning, business & technical architecture, innovation, business value definition, and ROI analysis. Before his role at Microsoft, Manoj spent 10 years in various program and engineering management capacities to enable Nokia product groups to leverage data from over 300M Nokia devices to gather insights and make data-driven decisions.

During his career, he led envisioning sessions for over 100 healthcare organizations to build their AI strategy, identify initiatives, analyze the business value, prioritize, and connect data & AI technology solutions to their prioritized initiatives. He designed and conceptualized a sustainability model for a genomics platform with 2+ PB data and 10000 monthly active users of a platform for a prominent cancer institute in the United States. Manoj designed and implemented a genomics platform for a provider organization in Northern Ireland, leveraging high-performance computing on the cloud yet reducing their cloud cost by 4X and analysis time by 10X. He led the implementation of a genomics data platform as part of a multi-modal analytics platform for Precision medicine at a prominent academic medical center in the United States. He led a team of engineers, architects, UX consultants, and testers to design, build, and support highly secure middleware modules for the Nokia account and Nokia analytics collector on seven different mobile device platforms. These modules were deployed in over 330M registered mobile devices in the field across 189 countries performing 66M transactions per day while collecting 70GB per day from 85 different Nokia mobile applications. He also serves as an advisor to startup companies in the healthcare sector in the United States and Europe.

He received a B.S. in Computer Science Engineering from Rashtriya Vidyalaya College of Engineering, Bangalore, India; a master's degree in Computer Science from Illinois Institute of Technology, Chicago; and an M.B.A from The Indian Institute of Management, Bangalore, India.