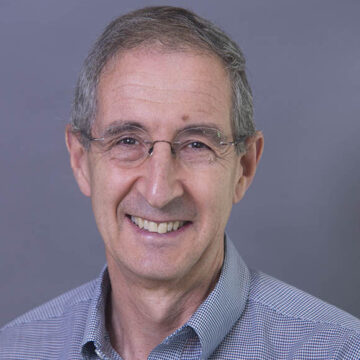 Leon Sandler has spent 16 years helping MIT faculty and their students commercialize their research.
Leon has been leading the Deshpande Center since 2006: guiding its strategic direction, ensuring the successful execution of its mission, and raising the funds to sustain the Center.   He manages relationships with faculty and grantee teams, mentors, investors, industry and supporters. He "selects, directs and connects."
Before joining the Deshpande Center, Leon was CEO of several startups and provided management and business assistance to many others.  He held senior management positions at companies such as Eastman Kodak, Texas Instruments and Digital Equipment. Previously, he was a consultant at the Boston Consulting Group and a chemical engineer at AE&CI. 
Leon holds a BS and MS in chemical engineering from Natal University in South Africa, and an MBA from the Stanford Graduate School of Business.
The question is:
What is the problem you're trying to solve?

Leon Sandler