Larry Brown
Title
Noveome Biotherapeutics | Executive Vice President and Chief Scientific Officer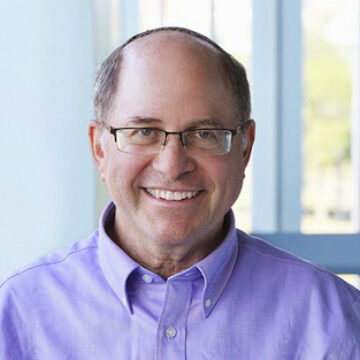 Larry Brown was Professor Robert Langer's first doctoral student at MIT in the field of drug delivery. His graduate research was conducted in Dr. Judah Folkman's laboratory at Children's Hospital in Boston during the early stages of the then-emerging biotechnology field. As Principal Investigator at Enzytech, Inc., his doctoral research evolved into the key intellectual property basis for the company's first FDA-approved microsphere product. Enzytech later transformed into Alkermes, Inc., which developed and marketed the Nutropin Depot product based on this patent.
As Chief Technology Officer at Epic Therapeutics, he played a major role in developing the company's marketed leuprolide microsphere technology and then in the sale of the company to Baxter Healthcare Corporation, where he served as Vice President of Research and Development. He currently serves as Chief Scientific Officer and Executive Vice President at Noveome Biotherapeutics, where he is guiding the transition of the company's ST266 amnion cell-derived, secretome product into the clinic as a unique approach at treating the cytokine storm associated with Covid-19. He has diverse experience in both large pharmaceutical and startup venture capital-funded companies.
Larry serves on the scientific advisory board for Elektrofi, Inc., an MIT drug delivery spinout, and has served as a Catalyst for EyeNetra and Coagulo Medical Technologies, two Deshpande seed-funded projects that have successfully spun out as startup companies.