Jack Turner
Title
Technology Licensing Advisor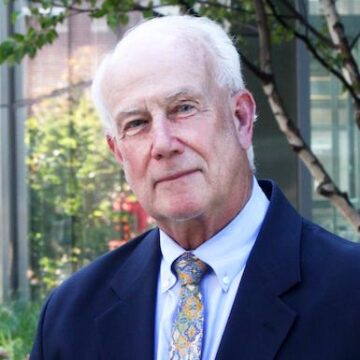 Jack Turner was Senior Associate Director of MIT's Technology Licensing Office (TLO) until his retirement in 2019. Prior to spending more than 25 years at the TLO, he worked in engineering and senior management positions at Boston area high technology companies.
Following 10 years managing radar system design in Raytheon's Equipment Division, Jack spent the next 15 years with two small Massachusetts-based companies: Metritape, Inc., providing tank gauging equipment to the marine industry, and Whistler Corporation, a consumer electronics manufacturer. He participated in and managed product design, engineering, manufacturing, and marketing.
Jack earned his BSEE from MIT. He is a Certified Licensing Professional and a member of the Institute of Electrical and Electronics Engineers, the Society of Automotive Engineers, the Licensing Executive Society, and the Association of University Technology Managers. He is also on the Board of Directors of MassVentures, and an Advisory Board Member at the Museum of Science in Boston.