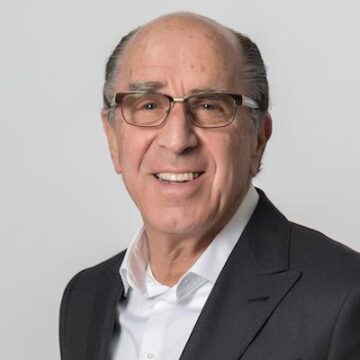 Hillel Bachrach is an entrepreneur with more than 40 years of experience managing and funding the commercial global introduction of innovative and revolutionary medical and life science technologies. After a successful career as an entrepreneur starting many companies that were either sold or went public, in 2005 Hillel founded 20/20 HealthCare Partners, an investment company where he is the Managing Partner. 
The firm invested in med-tech healthcare, diagnostic imaging, healthcare information technology, and more recently advanced biotech, advanced genomics analysis, and telehealth. Investments have included Viztek (acquired by Konica Minolta), Corindus Vascular Robotics (acquired by Siemens HealthCare), UltraSPECT, Ltd. (acquired by Pharmalogic), Odin Medical Technologies (acquired by Medtronic), Variantyx, XR Health, SQZ Biotechnology, Verseau Therapeutics, and EnClear Therapies. Markets covered by these investments include digital radiography, software for nuclear medicine imaging, VR/AR technology for healthcare, biotech drug delivery, immuno-oncology therapy, and therapies to treat neurodegenerative disease. Hillel has diversified his investments in the past few years to include streaming technology and lifestyle. 
Hillel is a Trustee at Beth Israel Deaconess Medical Center. He and his wife, Liliana, are involved with and support the Boston Symphony Orchestra, the Whitehead Institute, Harvard Kennedy School's Belfer Center, the MIT Deshpande Center, and Community Servings.
He received a B.S. in Electrical Engineering from the Technion Israel Institute of Technology and an M.B.A. from the Kellogg Graduate School of Management at Northwestern University.