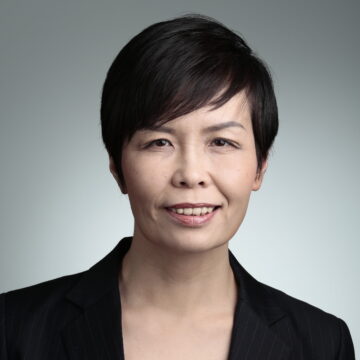 Haiwen (Helen) He is a Founding Partner of New Wheel Capital, where she specializes in angel and early stage venture investment and provides advisory services in corporate strategy, organizational structure, and HR management.
Previously, she was Chief Strategy Officer at Baidu for six years, leading mobile internet, AI, and fintech strategy and managing mergers & acquisitions and corporate development efforts. She also served as Baidu's Acting Chief Financial Officer in 2003–2004. Helen's other past roles include Acting COO and Senior Consultant at 99Bill Corp., a company that provides electronic payment platform and consumer financial services in China; CFO at NetEase, a China-based internet technology company that also develops and operates popular online PC and mobile games; and investing banker at Bear Stearns.
She received her M.S. in Computer Science at the University of Arizona, and her B.S. in Computer Science at Tianjin University. Helen is a Charted Financial Analyst.