Darshana Zaveri
Title
Catalyst Health Ventures | Managing Partner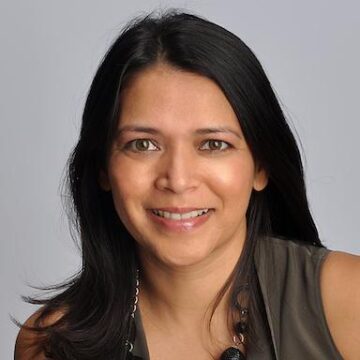 Darshana Zaveri is a Managing Partner of Catalyst Health Ventures. Darshana is actively involved in all aspects of fund management including investments and capital raising. She led Catalyst's investments in Augmenix (acquired by Boston Scientific), Lantos Technologies, nVision Medical (acquired by Boston Scientific), Maxwell Health (acquired by Sun Life Financial), and Aria CV. She currently represents Catalyst on the boards of Lantos (former Chair) and Aria CV (Chair), while previously serving on the boards of nVision, Augmenix, and Maxwell Health. She was also actively involved with portfolio company Allegro Diagnostics, Inc. (acquired by Veracyte).
Prior to Catalyst, she was an Investigator at Vertex Pharmaceuticals and an integral part of the drug development programs in oncology, metabolic disease, and immunology. She also worked at Genome Therapeutics, a Massachusetts-based biotechnology company, and the Dana Farber Cancer Institute. She has authored several publications and scientific journal articles. Darshana is a member of the Board of Directors of TiE Boston (The Indus Valley Entrepreneurs).
Darshana received an MPA from Harvard University, a Master's in Cell and Molecular Biology from Boston University, and a B.S. in Biochemistry from Bombay University in Bombay, India.