Anna Voronova
Title
MIT LGO | Research Collaboration Manager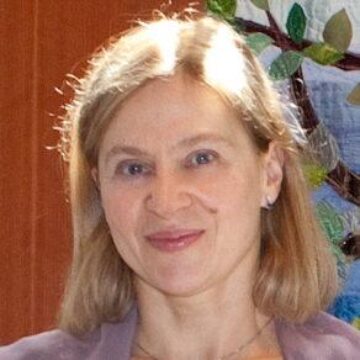 Dr. Anna Voronova combines her academic research background; a strong record in therapeutic target discovery and drug development, including biologics and small molecules; and extensive entrepreneurship and education program management experience. She spent many years at biotech and pharma companies, including DNAX, Telik, Ariad, Wyeth, and Merrimack; and incubated a couple of startups. In 2012, Anna returned to MIT, where she served as an Associate Director of Research at the MIT Skoltech Initiative, as Program Officer at the MIT-Broad Foundry, and as Research Collaboration Manager at the MIT LGO (Leaders for Global Operations) MS MBA dual degree program in engineering and management. She is currently a Catalyst at the MIT OSATT Core.
Anna obtained her PhD in Biology from the University of California San Diego/Salk Institute, and did postdoctoral training at the laboratory of Nobel laureate David Baltimore at MIT's Whitehead Institute for Biomedical Research.

Anna has been a grant reviewer and Catalyst at the MIT Deshpande Center for over 12 years. Two of the projects she mentored became startup companies. Her technical expertise includes cell and molecular biology, cell signaling, immunology, virology, cancer research, drug discovery and development, and translational research.