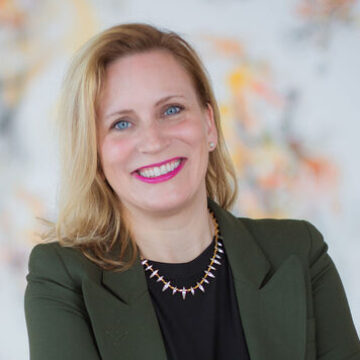 Angela is an associate professor with the department of Biological Engineering.
Her work includes small-molecule probes that target "undruggable" proteins involved in transcriptional regulation, unlocking new drug targets and therapeutic pathways for diseases, including cancer. Angela and her team at the Koehler Lab are pioneering new chemical tools at the very earliest stages of drug discovery. 
A successful entrepreneur who has co-founded three biotechnology companies, Angela has experienced the benefits of the Deshpande Center first hand. Kronos Bio, which Angela co-founded, is a Deshpande Center spinout company. She also co-founded Ligon Discovery and 76Bio, and serves as a consultant and scientific advisory board member for a number of other companies.
Angela is an intramural faculty member of the Koch Institute for Integrative Cancer Research at MIT, an institute member of the Broad Institute of Harvard and MIT, and a founding member at the MIT Center for Precision Cancer Medicine. She currently serves as faculty director of the Koch Institute's Robert A. Swanson (1969) Biotechnology Center.

She received her bachelor's degree in biochemistry and molecular biology from Reed College and a PhD in chemistry from Harvard University. Before joining MIT's faculty in 2014, she worked as an institute fellow in the Broad Institute's Chemical Biology Program and a group leader for the NCI Initiative for Chemical Genetics.

Angela has been instrumental in shaping MIT's biomedical engineering education. She is an advisor to the MIT Biotechnology Group, and previously served as co-director of the biomedical engineering undergraduate program and on MIT's Prehealth Advising Committee.

A dedicated educator, Angela received the MIT Junior Bose Award for Excellence in Teaching. She has received numerous awards and honors, including being named a Karl Van Tassel (1925) Career Development Professor, Merkin Institute Fellow at the Broad Institute, and Genome Technology Young Investigator. She also won the Ono Pharma Breakthrough Science Award and the AACR-Bayer Innovation and Discovery Award.